Hi everyone,
since no one posted anything yet, I'll just start! I have a blog about my exchange, but it's Dutch and I'm not supposed to post stuff in Dutch right...? Haha, well anyway, here's a link for those interested:
TebanaSankichi.blogspot.com
.
Some basic information about Hino and Jissen and other stuff that might be convenient to know before coming to Jissen.

The dormitory
I am currently staying in Hino, and starting next week I wil attend classes at Jissen Joshi Daigaku. Jissen Women's University is a women's college founded by Utako Shimoda in 1899. For students of Hogeschool Zuyd, there is a dormitory, the Sakura Residence Hall. It's about... 1 minute away from the school. The residence is really well maintained, and they basically have everything you need. The Sakura Residence Hall is devided in 4 units, A, B, C and D. Each unit has 4 or 5 rooms, but they are not always occupied. Each unit has a kitchen, a living room with a really big tv, 2 toilets and a big bathroom with a shower, a bathtub and a washing machine. Every unit also has a leader, the Unit Leader, who arranges meetings for all kinds of things, for example, a cleaning schedule. No, there is no cleaning lady, hehe.
There is a curfew, 23:00, which I think is alright. You are not allowed to smoke and drink inside the residence.
This year, the rent was 225,000 yen, but I dont know if that's the same every year. Upon arrival, you can buy sheets for 2000 yen, but you can also bring your own. You do need to buy or bring your own towels to the residence. You dont need plates or anything like that, the ones they have here are for everyone to use.
Public transport
From the dormitory, the station is about a 5-10 minute walk. From the station, it is about 30 minutes away from Shinjuku with the Chūō line. If you come to Japan, it would be convenient to buy a Pasmo card. This card is similar to the OV Chipkaart, except for the fact that it actually works. You can buy these cards at the station at the ticket machines. You have to pay a downpayment of 500 yen, and then put some money on your card, of course.
In Japan, you can't withdraw money at every ATM. In Hino, there is a post office near the park where you can. It is important however, to remember that you can only withdraw money once a day, with a limit of 50.000 yen.
The school
About the school. I haven't had any classes yet, but we did have a campus tour just today. There is a really, really big library. Naturally, they have all kinds of books, but they also have magazines and even movies. There is also an infirmary, where they even have beds to sleep in if you are really sick. In Jissen, there are also plenty of places to eat. I think they have like 3 or 4 cafetaria, and the food is much cheaper than in Hogeschool Zuyd! Of course, they also have computers to use etc, and they kind of work just like the ones in HS Zuyd. They even have the same log in screen, and you will get an e mail account, but you can link it to, for example, your webmail account.
About the insurances. All students are required to enroll in the schools insurance, but if you already have your own insurance, you only have to pay a 750 yen fee, which is really cheap.
When you arrive at the residence, you will receive several papers to fill in, and handbooks with rules etc. of the residence and general rules. There is a paper which asks for your hobbies and interests. With your anwers, they will look for someone with similar interests, your campus mentors, or your conversation partners. Which is a real convenient way to make friends : ) You can also join one of the many many school clubs they have!
On another paper you will be asked if you would like to participate in a short homestay. So.. do as you like, hehe.
Phones
Yes, about phones. I know that everyone always worries about this. Mobile phones dont work in Japan, unless of course, you have a Japanese mobile phone. If you're over 20 years old, you can have a .. abonnement

However, if you're not 20 yet, it IS possible to get a phone. You'll just have to buy a pre paid phone.
Classes
As I said before, I did not have any classes yet, but I do have my schedule so I can at least explain the classes that you will attend. One 'lesuur' is one and a half hours, and classes are from monday till friday. There is class Japanese a, c, e, g, i, k and m. I'm not sure what the difference is... But they are devided in LS and RV, which I'm guessing are rprobably things like conversation, reading, writing etc. But Im not sure yet, hehe. There is also an individual class, Japanese Language support class. This is a one on one class. And then there is English seminar series a... which I am not quite sure what it is. I'll let you know asap. Last but not least you can choose a Japanese culture class, which is either Tea ceremony or Ikebana. There is a really beautiful tea house on the campus, but most HS Zuyd students choose Ikebana, hehe.
Now I don't really know what else to write, but if I made any mistakes please tell/correct me! ( for people who read this and already went to Jissen, for example ) Also, if anyone else has any more convenient facts etc, please post it in this topic!
Some pictures of Hino and the Residence hall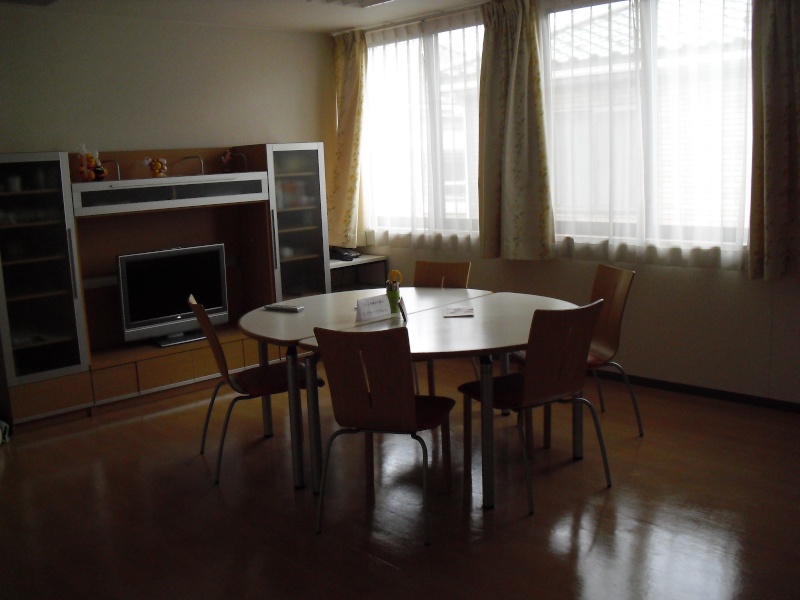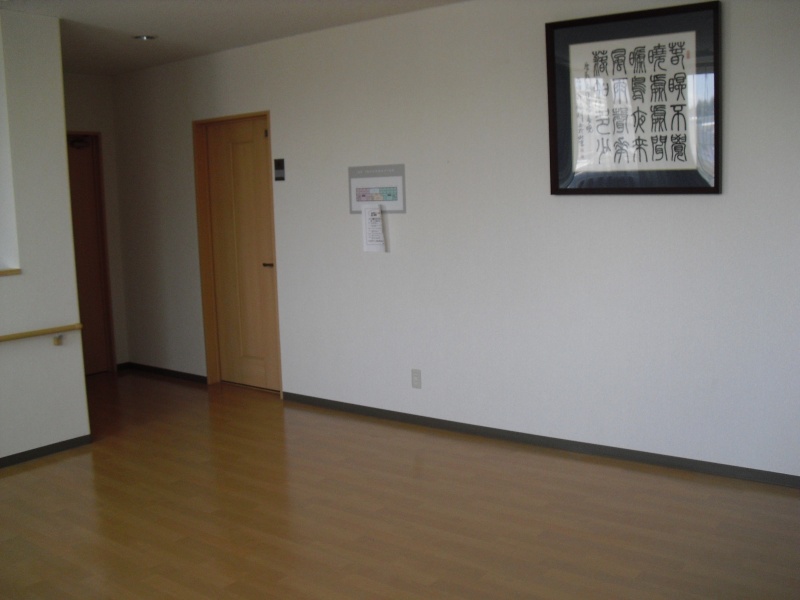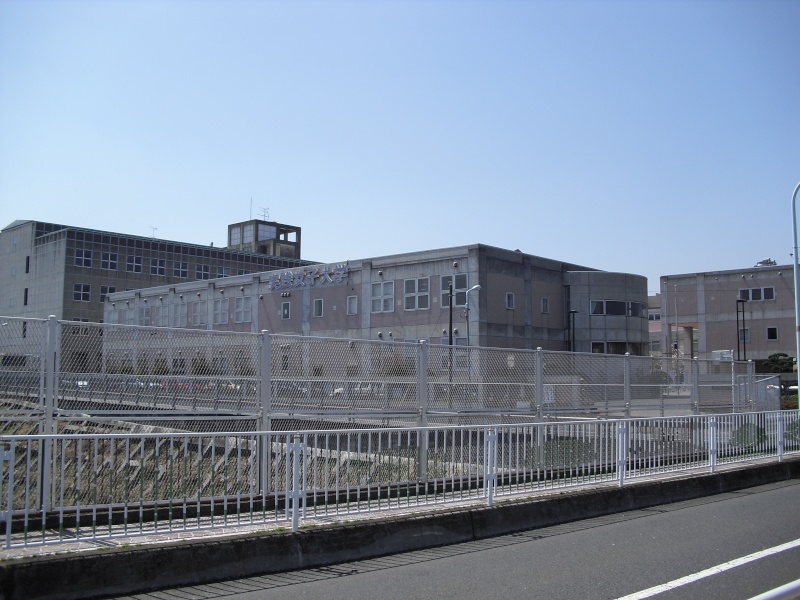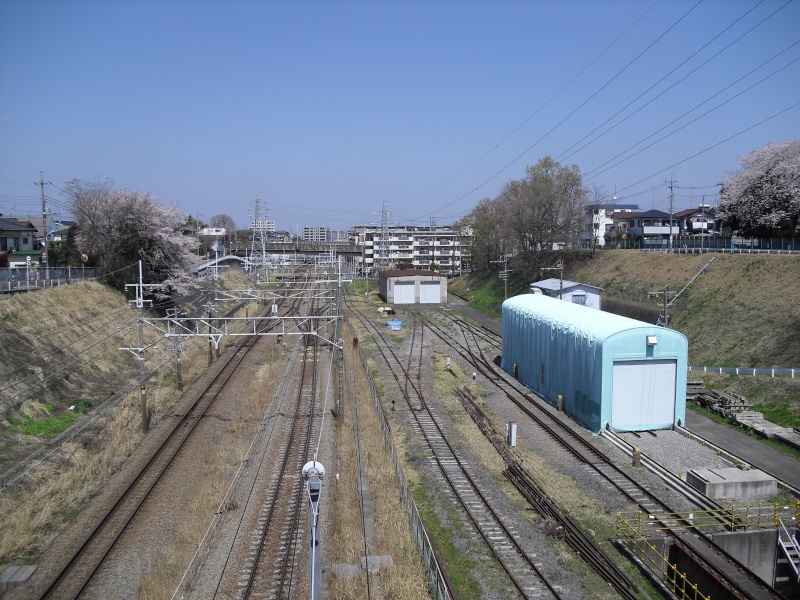 And if you have any questions about Japan, Tokyo, Hino or Jissen, feel free to ask them here of course!